Maintenance & repairs
Expert repair and maintenance
Our workshop is equipped with all the necessary tools to repair your bicycle quickly and efficiently. Our certified mechanics have years of experience in repairing bicycles of all makes and models. Moreover, they stay up-to-date with the latest technologies and developments by attending regular courses and trainings. Whether it is a simple tire change, a complex repair or a complete overhaul, we are always ready to get your bike back in top condition.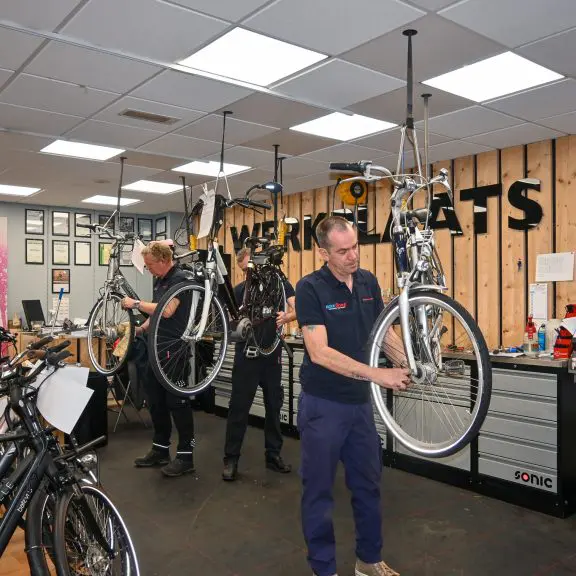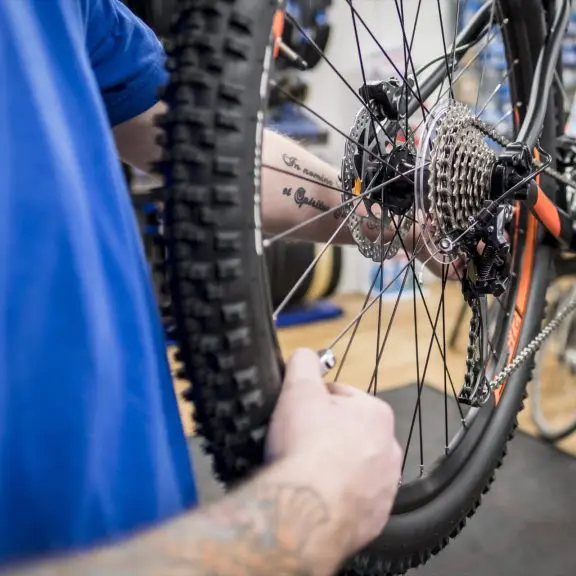 Seasonal maintenance for optimal performance
At Bikestores, we understand the importance of keeping your bike in top condition for optimal performance and longer life. That's why we offer seasonal check-ups to thoroughly inspect your bike, both technically and cosmetically. Our certified mechanics will ensure that all parts of your bike are properly adjusted and lubricated, and that your bike rides safely and comfortably. Let us maintain your bike and enjoy your bike rides worry-free.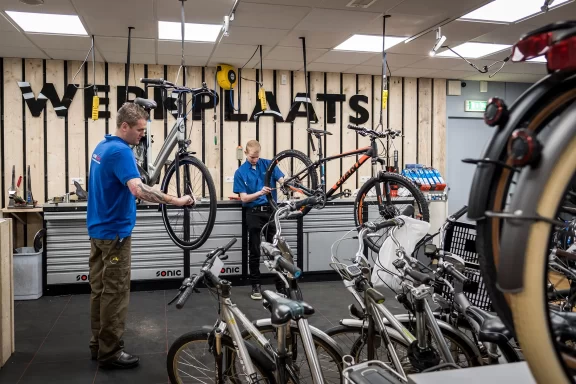 Schedule your repair or maintenance today